Platform.ly and Moosend are undoubtedly two impressive email marketing platforms with amazing features.
As both recently launched lifetime deals, our community had a fierce discussion in our private Facebook group about which app is the best.
In fact, each app has unique peculiarities. Platform.ly brings more corporate features, while Moosend focuses better on email marketing automation, with a bit more automation triggers available.
And it does a great job of it, competing directly with ActiveCampaign.
As a happy customer of both services, I will share my first impressions of these tools.
Firstly, I'm not a big fan of complicated automation functions. So, in my opinion, Platform.ly is superior to Moosend in that.
I find it easier to send emails just due to its simplicity. In Moosend we need too many steps to send a simple email.
I really love the Platform.ly's simple automation follow up feature, and no longer have to deal with complicated automation for simple email marketing.
Clean interface. No-fuss, no distractions.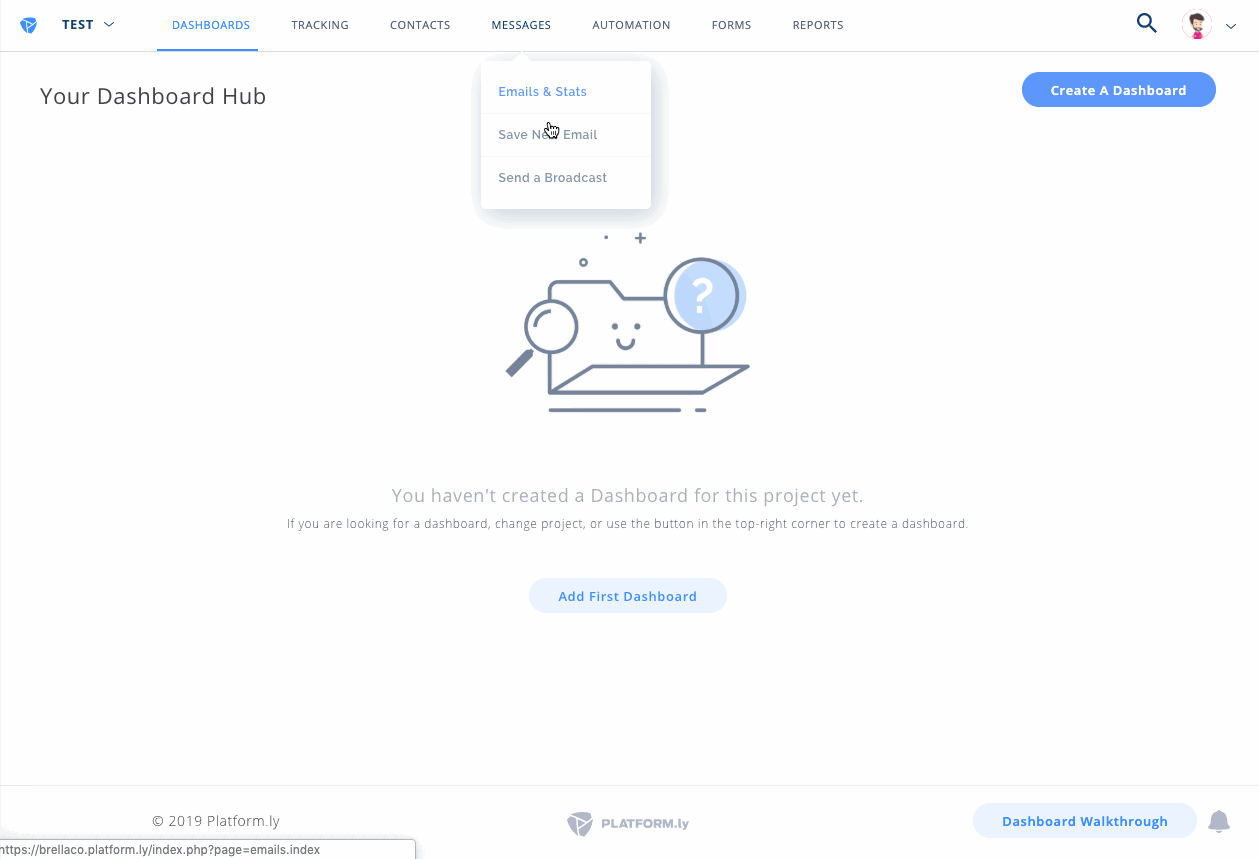 Everything's just really easy to setup. That includes the email editor, autoresponders, a beautiful and powerful built-in CRM and many more additional features.
But the best thing is the open and delivery rates, and they are very careful about keeping it so.
In my opinion, no other app beats Platform.ly on this.
Maybe those apps based on Amazon SES. Even so, Plataformly wins, as it allows us to integrate Amazon SES (or any other SMTP service), so we can enjoy all the fantastic email delivery quality of Amazon servers along with Platmormly's beautiful interface and features.
I still don't like some parts of Platform.ly UI, but my overall experience is that It is easier to use, faster and much less confusing than Moosend.
On the other hand, Moosend team is releasing updates more often, and it has been around for the longest time.
The Editor's Choice
In this heated discussion about the best email marketing tool that has run a lifetime deal, my vote goes to Platform.ly.
Here are the results of the open poll on the LTD Hunt Facebook group.
What your thoughts about these great email marketing apps?
Join the discussion in our Facebook group or leave your comment here.